We have a demonstrable track record of engineering the most critical element of any electronic product - the PCB - to be fit-for-purpose and optimised for manufacture.
---

Engineering Services
Circuit and PCB design, optimisation, verification and prototyping
Designing out faults in existing products
Designing in new features for existing product updates
Redesigning to reduce manufacturing costs
Redesigning to replace superceded/obsolete or unavailable components
Remedial EM Compliance (EMC)
Technical assistance for patent drafting
Prototype production and testing
Manual and automated PCBA test and programming jigs
Production documentation (Introduction to Manufacturing)
Test and certification process management

Engineering Expertise
Circuit design and schematic capture in Altium Designer
Low-power analogue, high-speed digital and RF systems design
Solid, Rigid-Flex, Flexible and Aluminium PCBs
Flexible membrane control interfaces (HMIs)
Wireless PAN, LAN and WAN communication system design (BLE/BLE Extended Distance, WiFi, LoRa, NB-IoT, cellular, satellite)
IoT edge devices (i.e. sensors and controllers) and device communications (e.g. LoRa and NB-IoT)
FPGA (Field-Programmable Gate Array) development
ASIC (Application-Specific Integrated Circuit) design
Design For Manufacturing (DFM), Design For Assembly (DFA) and Design For Test (DFT)
Advanced SPICE analysis
Advanced PCB electrical and signal analysis
---
More About Our Engineering Capabilities
Microprocessors and Microcontrollers
Our design team is expert in developing platforms utilising the following MPUs and MCUs:
ARM Cortex-M (e.g. Renesas Synergy, STM32)
ARM Cortex-A (e.g. Freescale i.MX6, Allwinner A10/20, TI AM335x)
ARM (e.g. NXP LPC2000, LPC3240)
Renesas RX64/63 and H8 series
TI TMS320 DSP and MSP430 series
Fujitsu MB96310
Microchip dsPIC
Atmel Mega, SAM and 8051 series
Siemens
Nordic Semiconductor
Cambridge Silicon Radio (CSR) NFC
Peripheral Device Integration
Our team is also highly proficient in integrating the following display, sensor, imaging and communications modules:
Displays (LCDs, e-Ink)
Touchscreens (capacitive, resistive)
Sensors (accelerometers, temperature, pressure, humidity, PIRs)
Imaging Systems (cameras and fingerprint, iris and barcode scanners)
Card readers (Weigand card readers, smart cards, RFID tags)
PAN, LAN and WAN communications (LoRa, NB-IoT, BLE, WiFi, NFC, ZigBee)
---
IoT Development Expertise
We have years of experiencing creating highly reliable IoT-enabled devices, including:
IoT radio modules, including LoRa, FSK and GSK
Bluetooth Low Energy (BLE) Extended Distance systems proven to operate reliably up to 100 metres
Always-available cellular (4G, LTE, 5G) and satellite (e.g. Inmarsat) systems
Real-time (i.e. interactive) controllers
Devices with onboard edge computing modules, such as RaspberryPi Compute Module 4
We've also supplied IoT radio modules for:
Remote sensing for above ground and underground mining
Wildlife tracking
Remote control of RAN (navy) target practice drones
Wearables for telehealth applications
Livestock management and 'virtual fencing'
Water and pasture quality monitoring
Remote weather stations
GPS trackers and altimeters for low altitude meterology rockets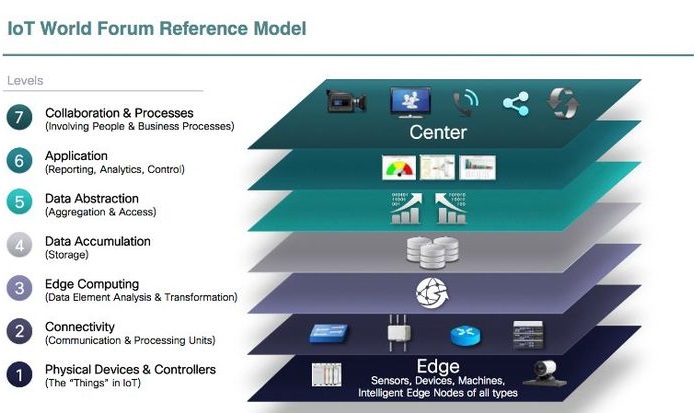 Our designs typically encompass the integration of sensors, controllers and wireless communications, as per levels 1-3 in the IoT World Forum reference model.
We also undertake application development to address higher level (levels 4-7) requirements.
---
Design Simulation Expertise
Accurately predicting PCB signal and power behaviours in complex PCB designs prevents costly and time-consuming board re-spins and re-testing for regulatory compliance.
We are one of only a handful of electronics engineering enterprises in Australia proficient in the use of Cadence Design Systems advanced simulation software tools, including:
OrCAD® PSpice™, for circuit characterisation and optimisation of component BOMs
OrCAD® Sigrity™ ERC and SI for PCB signal and power behavioural simulations
This example shows the advanced Sigrity SI (Signal Integrity) toolset being used to simulate a complex, multi-layer PCB to assess if all traces perform within tolerances; and what modifications resolve any out-of-specification behaviours, such as signal losses or crosstalk due to impedance discontinuities.
---
Examples
Solid PCBs
Rigid-Flex PCBs
Mixed Signal PCBs
PCB Test and Programming Jigs
---